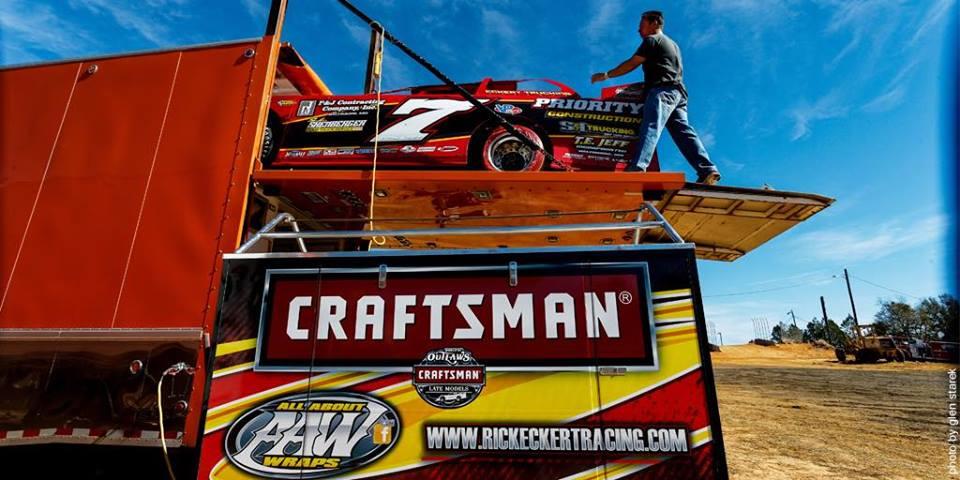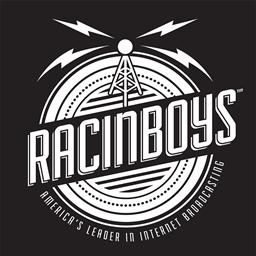 ---
WOO Late Models to visit three states in three days
By Kayla May, WOO Late Model Series PR (Concord, NC) -- The World of Outlaws Craftsman Late Model Series hits the road this week to close out the month of March. The traveling band of 15 full-time Series drivers, their crews, and seven Series Officials will conquer a 613 mile trek across three states in three days making three stops along the way.
Whynot Motorsports Park- March 24
The first stop of the three-day-swing will be at Whynot Motorsports Park in Meridian, MS. This will be the Series' first time in the state of Mississippi since an attempt in 2013 that was ultimately cancelled due to rain. The Feature event will be 50-laps, with $10,000 up for grabs. Tickets are on sale now here.
I-30 Speedway- March 25
The Series will head from Mississippi's House of Hook to Arkansas' Hammer Hill at I-30 Speedway. The quarter-mile, high-banked, red-clay oval has been hosting thrilling dirt track races for 57 years and counting. Track owner Joe Clay and track promoter Tracey Clay have been operating the track for 30 years.
"My father came home one day and told me he had bought that track and that I had a job, and I asked him 'doing what?' He said, 'I don't know, we'll figure it out'," said Tracey. "To have a premier Series like the World of Outlaws visit our central-Arkansas premier short-track is a feather in our cap."
The last time the Series raced at I-30 was in 2014. It was Arkansas-native Billy Moyer Sr. who claimed the win.
"I've watched [Billy Moyer] Senior win many of races here, and I've watched [Billy Moyer] Junior try to win many races here. He's come pretty close, but after the race Junior always says, 'Before I die I'm winning a race here'," said Tracey.
Last week, on March 18, Moyer Jr. changed his beginning of the season luck around as he claimed a win outside of the Series at Jackson Motor Speedway in Byram, MS, leading all 50 laps. This coming race at I-30 Speedway could very well be the breakthrough moment for Moyer Jr. to claim his first win at I-30 and first Series win this season during the Craftsman Club® 50-lap, $10,000-to-win Feature.
"I think we have a possibility if everything lines up right," said Moyer Jr. "We'll have to have a little luck on our side, but I think we have a good car and a bunch of laps around that place. The main thing is to get down there and qualify good, get in the redraw and wind up in the first two or three rows, and then anything could happen. We definitely have a chance."
Tickets for the Late Model Series event will be sold at the gate on the day of the event.
LoneStar Speedway- March 26
The final stop of the three-day showdown will be in Kilgore, TX for a 50-lap $8,000-to-win Craftsman Club Feature event. The Series is excited to return to the state of Texas for the first time since an attempt in 2014 that was cancelled due to rain.
"We feel that the time is right for the track to host a big Late Model race, and having the World of Outlaws Craftsman Late Model Series is a great fit for LoneStar Speedway," said Darin Short, LoneStar Speedway Marketing and Event Packaging Coordinator. "The facility is one of the most popular race tracks for hundreds and hundreds of miles from Kilgore, TX. From a foundation standpoint this track is built very fan-friendly. Whether you are handicapped or able-bodied, when you come to the ticket gate everything is either paved or concrete. We have metal bleachers, bucket seats, and a place for you to put your lawn chair, which you can bring in. We've made this track as fan friendly as possible."
Morgan Bagley grew up at LoneStar Speedway as his dad used to be the track owner.
"I pretty much grew up at LoneStar, but I haven't raced on it as much as I've been to it," said Bagley. "I've raced on the new configuration eight times or so, but I've probably watched 200 races there as a kid. It's the closest race to home. It will be nice for the people that never get to see the Outlaws that they will get to see us there. It's a lot of pressure too, racing in front of your hometown people. We've always run good there the last few years we've raced there, so the fans will expect that out of us. But they don't realize that it's going to be a little bit of a different crew that will show up this time, so it will make it a little bit harder."
Bagley isn't the only Outlaw hoping to find his way to Victory Lane. Chase Junghans and Shane Clanton hope to park it on Sunday in honor of Junghan's late brother Grant who lost his battle with cancer last March.
"It would mean a lot if I could pull a win out of this race," said Clanton. "LoneStar was one of the last places that Grant won at. If you knew the kid he was a fighter for the last four or five years of his life, and at the end of the day all he ever wanted to do was race. It would be pretty special to win a race here to honor him."
For the 2017 season, Clanton struts a new paint scheme on the track. Clanton's new paint scheme was adopted from Grant's modified car.
"Chase started buying cars from us in 2013 or 2014, and so I've known them for a while now," said Clanton. "The Junghans asked me to drive Grant's modified during his memorial race in August, and he had done up that paint scheme before he passed away. We were fortunate enough to put it on that car for the memorial race, and then afterwards we talked to his dad to see if we could run with it this year and he said to go ahead, and so here we are."
Tickets for LoneStar Speedway will be on sale the day of the event at the gate. The usual reserved seating will be on a first come first serve basis for the event, so it is encouraged to get to the track early if you would like to sit in that area. Pit pass access opens at 1pm, and the general admission gate will open at 4pm.
These three races will set the stage for one of the biggest Late Model Series events of the 2017 season, the two-day show at Farmer City Raceway for the Illini 100 on March 31- April 1 in Farmer City, IL. Tickets are on sale now here.
http://www.woolms.com/news/268-2017-news/2093-outlaws-to-visit-three-states-in-three-days
---
Submitted By: Kirk Elliott
Back to News