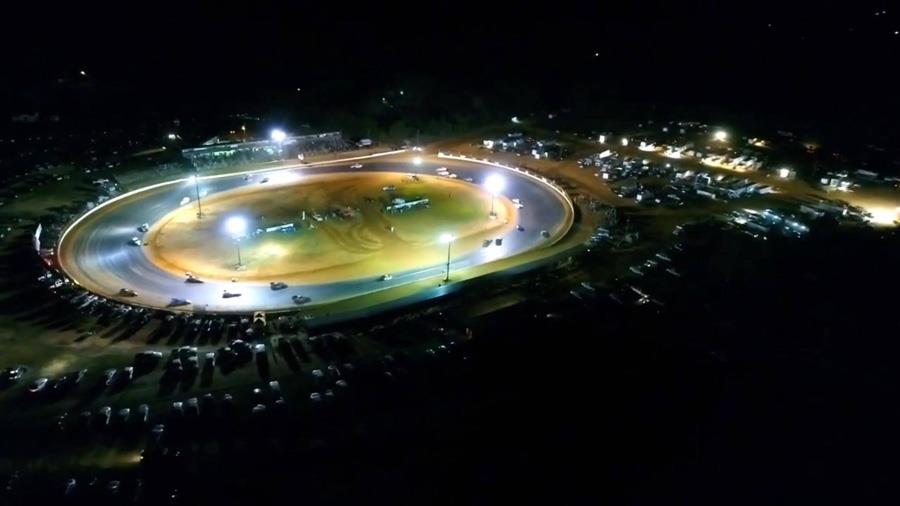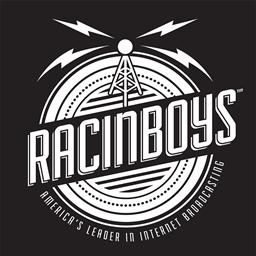 ---
Whynot next up for WOO Late Model Series
By Kayla May, World of Outlaws Craftsman Late Model Series PR (Concord, NC) -- The World of Outlaws Craftsman® Late Model Series is gearing up to head back out on the road for the first time since the conclusion of DIRTcar Nationals at Volusia Speedway Park at the end of February. The first stop in March will be at Whynot Motorsports Park in Meridian, Miss. on March 24 and it will be nothing less than an action packed shootout.
In the past, when leaving the February jaunt the points gap has been pretty wide making it a catch up game for the rest of the season for some but this season that is not the case. Only four points separates the first and second position in the championship points standing and only 28 points between first and fifth. That means one race can make it or break it for the point's leader.
Headed into the Feature at Whynot Motorsports Park, Brandon Sheppard and Rick Eckert will lead the way in the points race. Although we still have a long way until we reach the World of Outlaws World Finals every race counts towards the end of the season.
"We still have a long way to go until the end of the season but this is the first time in a couple years that we've come out of Florida this close in points and we're in a good of a position," said Eckert.
Whynot Motorsports Park is also known as the 'House of Hook' because "it is hooked up, wide multigroove, plain badass race track," according to track owner and promotor Rodney Wing. The track is a 3/10ths progressively-banked oval and is known around the racing industry for its great track conditions and even better racing.
"We have a track that is very very racey and I think the fans can expect to see a lot of three and four-wide action throughout the entire night with the best drivers in the country," said Phillip Hathcock, Whynot Motorsports Park Marketing Director. "This is definitely the biggest race we've had come to our facility and we are excited to present an event of this magnitude to our fans."
Full-time Series regular and 2016 Rookie of the Year, Billy Moyer Jr., is especially excited to visit Whynot Motorsport Park as it is one of the closer tracks that the Series visits to his hometown of Batesville, Ark. Moyer Jr. raced at Whynot in 2016 during the Fall Classic and ultimately finished seventh.
"We buried ourselves in the points a little bit so we could use some strong runs coming up," said Moyer Jr. "We started like dead last for [the Fall Classic] so we passed a lot of cars that night so hopefully we can do it again and get a top five but the main thing is to get a top ten. They put a lot of effort into their track prep. It's a pretty fast little joint it gets pretty slick and racey and pretty wicked fast."
For the 2017 Season the Series will travel with 15 full-time drivers and their crews, a team of seven Officials and attracts attention nation-wide. Many dedicated Late Model racing fans from around the country are making plans to head to Meridian, Miss. to see some Outlaw action up close and personal.
"We are really looking forward to having the World of Outlaws in town," said Dede Mogollon, Executive Director of Visit Meridian Tourism. "A few years ago the Series was scheduled to visit Meridian and the community was very excited but due to bad weather the event was cancelled. We are excited for the opportunity to host the Series again and to be able to show off the town of Meridian to racing fans and show them what we have to offer. We have over 2,000 hotel rooms, a wide variety of great restaurants and live music around town every night that fans will be able to enjoy before and after the race."
The World of Outlaws Craftsman Late Model Series Craftsman Club Feature at Whynot Motorsports Park will consist of a 50-lap, $10,000-to-win event. Tickets are available online here and by phone at 844-DIRT-TIX.
http://www.woolms.com/news/268-2017-news/2092-outlaws-head-to-the-house-of-hook
---
Submitted By: Kirk Elliott
Back to News